Students Reflect on COP27
In November 2022, five Harvard students, with funding from the Salata Institute, participated in COP27 in Sharm-al Sheik, Egypt. They represented four different schools and participated in the weeks-long event through disciplinary lenses.
Edited by: Oona Gaffney
Students from across Harvard University reflected on the international climate negotiations, which they observed by attending the 27th United Nations Climate Change Conference (COP27), held in Sharm al-Sheikh, Egypt. The conference convened more than 100 heads of state and governments and hosted over 35,000 participants. Among the attendees were Gray Bender (HKS, 2023), Miriam Israel (HDS, 2024), Alayna Jenkins (College, 2023), Emilie Litsas (HKS, 2023), and Aakrity Madhan (GSD, 2023), who participated as observers.
Without a doubt, COP27 generated an "overwhelming energy," said Jenkins. With hundreds of events, thousands of attendees, and seemingly infinite discussions, the event felt immense, inspiring, and even frustrating at times, according to Litsas. Every one of the students felt the same sense of inspiration from their experiences and the activists they met; and each walked away carrying a deep sense of urgency for continued climate action.
Gray Bender, who attended COP27 as an aide to the United Nations Economic Commission for Europe (UNECE), Executive Secretary and the Director of the Sustainable Energy Team, participated in a range of events and bilateral engagement focused on sustainable energy transitions. Although we are far from where we need to be, COP27 reminded Gray "that we are moving forward, and that it is time again to reinvigorate the push for our clean energy future."
"We must face the hard truths of historic inequalities in how people experience climate change," wrote Emilie Litsas after returning to the United States. She joined the COP27 conference "eager to hear from policymakers, businesses, and activists responding to the human migration crisis." However, she found herself among few others studying the effects of climate action on displaced people. She felt a sense of frustration around the pace toward achieving greater climate equity. "We must face the hard truths of historic inequalities in how people experience climate change, and work toward a more ethical climate action agenda immediately; we cannot afford to wait."
Alayna Jenkins, of Harvard College, reflected on the "immense privilege" to attend COP27 in her last year of college, and to meet people from all over the world who share a passion for sustainability and climate change mitigation. Jenkins felt lucky to sit in several negotiation rooms and to hear testimonies from an array of global delegates. "Being in the room allowed me to witness the formation of what would be one of the most historic climate change agreements," she said. The experience, she reflected later, was "surreal." She returned "home to the United States, feeling inspired to take action."
Miriam Silverman Israel, a student at Harvard Divinity School, was interested in meeting faith-based leaders and learning more about their efforts to elevate the moral and spiritual dimensions of the climate crisis in negotiations. She reflected on how "the presence of advocates, including faith-based organizations, can have a transformative effect on the negotiation outcomes. She added that "groundbreaking progress on issues such as loss and damage" can make for a more inclusive, equitable and sustainable future.
"The climate crisis is not gender neutral," reflected Aakrity Madhan. At COP27, she was focused on gender and other structural inequalities that are aggravated by climate change. In her one week in Egypt, she engaged with women's-rights organizations and met numerous inspiring women leaders. Her takeaway? "Women's needs, as told by women, are being left behind, which is why I argue – the first step to tackling the climate crisis is to enable women to be inside negotiating rooms, not kitchens."
Each student's full reflection can be found below:
COP27 Student Attendees
COP27 Student Attendees
SELECT PROFILE PICTURE TO SEE MORE
---
Alayna Jenkins
Senior, Harvard College, 2023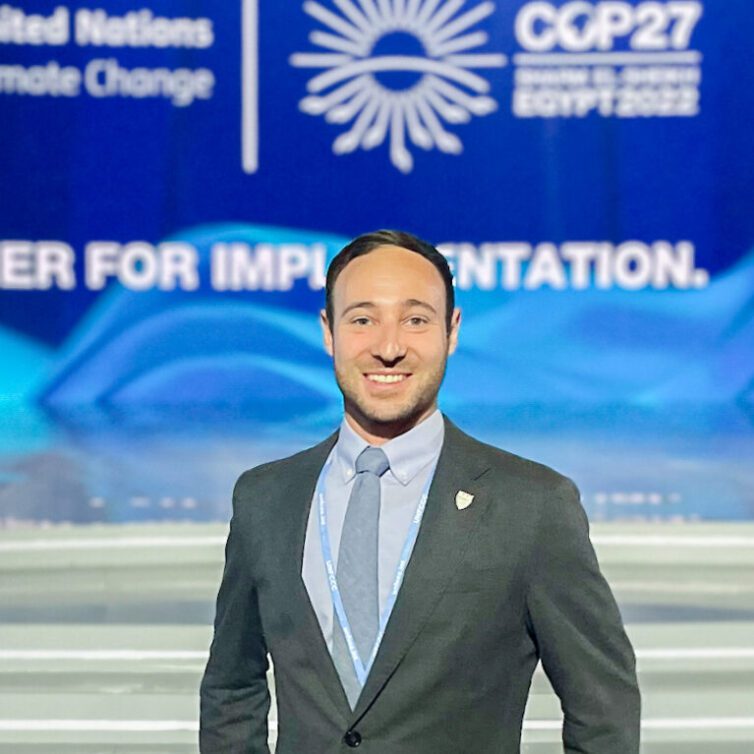 Gray Bender
MPP, Harvard Kennedy School, 2023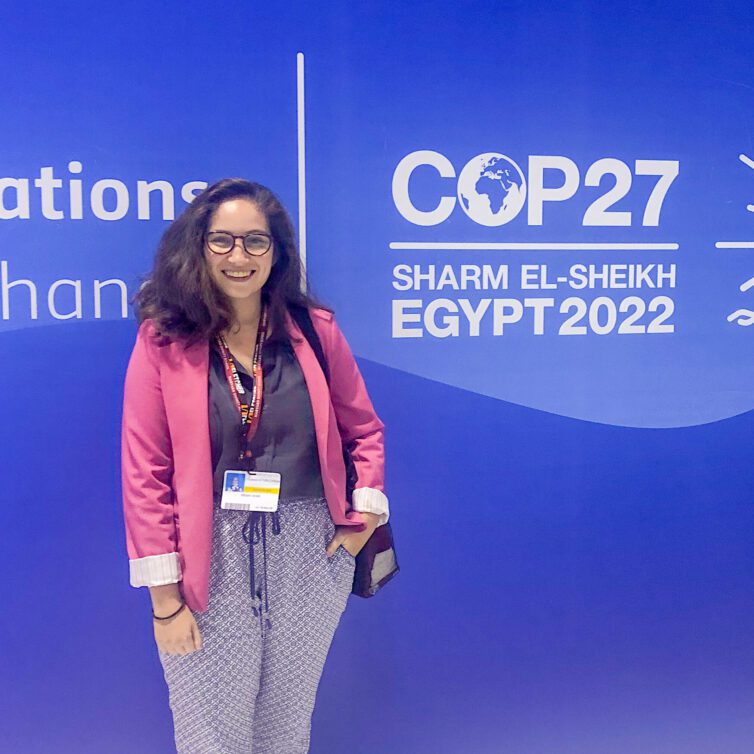 Miriam Silverman Israel 
MTS, Harvard Divinity School, 2024 and MALD Fletcher School, Tufts University, 2024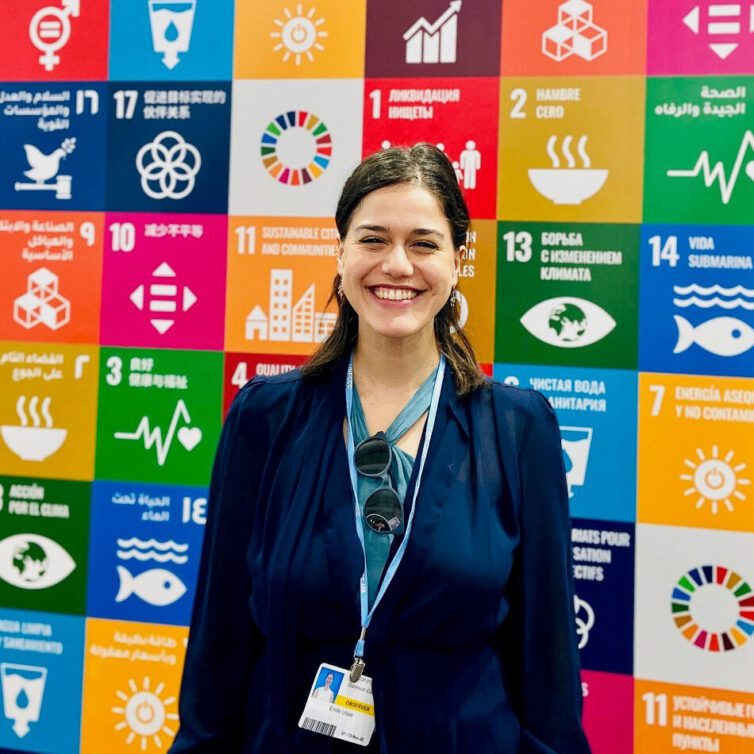 Emilie Litsas
MPA, Harvard Kennedy School, 2023 and MBS, Dartmouth Tuck School of Business, 2023
Aakrity Madhan
MDes, Harvard Graduate School of Design, 2023