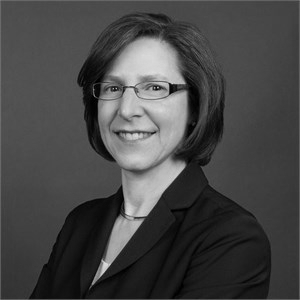 Suzanne Cooper
Academic Dean for Teaching and Curriculum Edith M. Stokey Senior Lecturer in Public Policy
Suzanne J. Cooper is the Academic Dean for Teaching and Curriculum and the Edith M. Stokey Senior Lecturer in Public Policy. As the ADTC, she is responsible for all aspects of the Kennedy School's teaching mission and works on a broad range of academic and faculty issues, including Educational Technology and the SLATE (Strengthen Learning and Teaching Excellence) program.  In addition, she manages faculty teaching and administrative responsibilities and all data analysis regarding faculty and curriculum at Harvard Kennedy School.  She previously served as Faculty Chair of the Master in Public Policy program, overseeing all academic aspects of the program.  In addition, she served as Director of the Dean's Future Committee on Teaching Programs, providing a comprehensive analysis of Kennedy School degree programs, including an extensive survey of alumni career paths.
Her teaching focuses on macroeconomics, empirical methods, and policy analysis.  She has a Ph.D. in Economics from Stanford University and an A.B. in Economics from Smith College.
The Salata Institute
The Salata Institute supports interdisciplinary research that leads to real-world action, including high-risk/high-reward projects by researchers already working in the climate area and new endeavors that make it easier for Harvard scholars, who have not worked on climate problems, to do so.