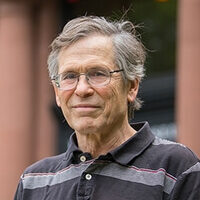 Steven C. Wofsy
Abbott Lawrence Rotch Professor of Atmospheric and Environmental Science, Faculty of Arts and Sciences
Steven C. Wofsy is Professor of Atmospheric and Environmental Chemistry in the John A. Paulsen School of Engineering and Applied Science at Harvard University. He has degrees in Chemistry from University of Chicago (BS, 1966) and Harvard (Ph.D., 1971). His scientific work spans the broad range of processes affecting the chemistry of the atmosphere, including measurements and inverse modeling of regional and global emissions of carbon dioxide and methane from ground based, aircraft, and remote sensing measurements. His studies aim to understand underlying causes for change in atmospheric composition, in order to mitigate human impacts and to help provide scientific information for societal decisions. He is the science lead for the MethaneSAT (satellite) and MethaneAIR (aircraft) imaging spectrometers to measure methane enhancements and determine emissions from sources worldwide. He is a member of the National Academy of Sciences and recipient of the Macelwane Award and the Revelle Medal of the American Geophysical Union, and NASA's Distinguished Public Service Medal. 
The Salata Institute
The Salata Institute supports interdisciplinary research that leads to real-world action, including high-risk/high-reward projects by researchers already working in the climate area and new endeavors that make it easier for Harvard scholars, who have not worked on climate problems, to do so.