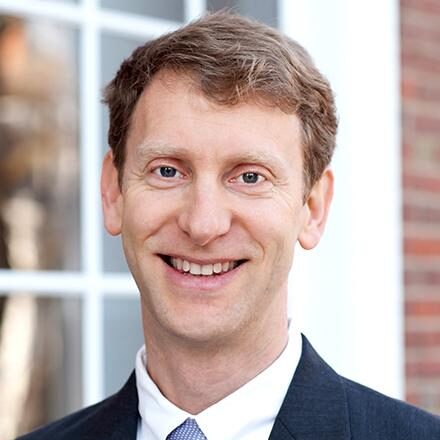 Michael Toffel
Senator John Heinz Professor of Environmental Management, Harvard Business School
Professor Toffel is the Senator John Heinz Professor of Environmental Management, Faculty Chair of the HBS Business and Environment Initiative, and teaches the Technology & Operations Management core MBA course. Mike Toffel's research examines how companies are managing environmental issues including risks and opportunities posed by climate change, and how companies are managing occupational safety and other aspects of working conditions in their operations and supply chains. He co-founded and is hosting the HBS Climate Rising podcast, which covers a range of business and climate change topics, and co-created the HBS Working Conditions in Supply Chains microsite to summarize empirical academic work in that field. 
His work ranges from academic articles based on econometric analyses of large datasets to case studies of individual companies. His research on occupational health and safety has been profiled by the head of U.S. OSHA and featured in the national press including US News & World Report and Scientific American. His research has been published in many top scholarly journals including Science, Management Science, Strategic Management Journal, Administrative Science Quarterly, and Organization Science, in practitioners journals including Sloan Management Review and California Management Review, and in mainstream outlets including The Atlantic Monthly and Newsweek/Daily. 
Professor Toffel received a Ph.D. from the Haas School of Business' Business and Public Policy department at the University of California at Berkeley, an MBA from the Yale School of Management, a Master's in Environmental Management (Industrial Environmental Management) from the Yale School of Forestry & Environmental Studies, and a BA in Government from Lehigh University. He has worked as the Director of Environment, Health and Safety at the Jebsen & Jessen (South East Asia) Group of Companies, based in Singapore. He has also worked as an environmental management consultant for Arthur Andersen, Arthur D. Little, and Xerox Corporation. He started his career as an operations management analyst at J.P. Morgan. 
The Salata Institute
The Salata Institute supports interdisciplinary research that leads to real-world action, including high-risk/high-reward projects by researchers already working in the climate area and new endeavors that make it easier for Harvard scholars, who have not worked on climate problems, to do so.