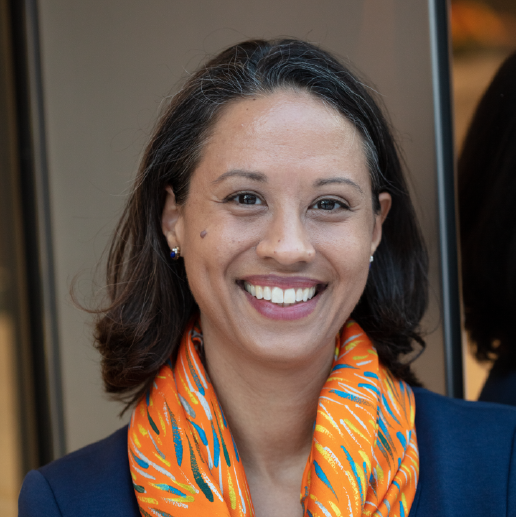 Lindi von Mutius
Director, Climate Action Accelerator
Lindi von Mutius is the inaugural Director of the Salata Institute Climate Action Accelerator. Lindi most recently served as the Director of the Sustainability and Global Development Practice graduate programs at the Harvard University Division of Continuing Education (DCE). During her time at DCE, she expanded the curriculum, nearly doubling course offerings in environmental justice, policy, economics, climate mitigation and adaptation, and core graduate research skills. She also worked with the Standing Committee on Climate Education to envision the future of climate education across Harvard's schools and prioritize ways to improve climate education at the university in the short run.
She has held senior leadership roles at the Trust for Public Land (TPL), the Sierra Club, and the Environmental Defense Fund (EDF). As a member of TPL's Executive Leadership Team, Lindi served as a strategic advisor to the CEO, Chair of the Board of Directors, and colleagues managing the Black History and Culture Sites, Health, and Equity programs. As Chief of Staff of the Sierra Club, she led a range of cross-departmental operations, including chapter-specific climate activism and environmental justice programs. She worked to solidify Sierra Club's external partnerships with indigenous communities, conservative and faith-based organizations, and grassroots environmental justice organizations. At EDF, Lindi crafted the organization's global strategy to better leverage the organization's cap and trade and fisheries management work. She represented EDF in efforts to pass AB-398 California's Global Warming Solutions Act and the federal Toxic Substances Control Act (TSCA).
Prior to her work in the non-profit sector, Lindi practiced environmental, corporate, and bankruptcy law, and she worked with the German Federal Ministry for Economic Affairs and Climate Action on expanding renewable energy tax credits for corporations. Her professional passions are environmental justice, toxics litigation, and increasing equitable access to the outdoors. Lindi has spent most of her career broadening environmentalism's tent to include voices from the grassroots, grasstops, academics, practitioners, and both sides of the political spectrum in service of climate action.
After graduating from Phillips Exeter Academy, Lindi attended Williams College, earned her ALM in Environmental Management from the Harvard Extension School, and graduated from Vermont Law School. She serves on the boards of the Environmental Leadership Program, The Summit Foundation, Defend our Health, and the Trust for Public Land's Black History and Culture Advisory Board. In her free time, Lindi enjoys kayaking, winter sports, hiking, and time in the garden.
The Salata Institute
The Salata Institute supports interdisciplinary research that leads to real-world action, including high-risk/high-reward projects by researchers already working in the climate area and new endeavors that make it easier for Harvard scholars, who have not worked on climate problems, to do so.