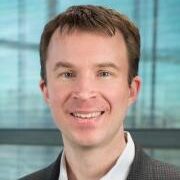 Logan McCarty
Assistant Dean of Science Education
Logan McCarty, Assistant Dean of Science Education, teaches in the undergraduate curriculum in both Physics and Chemistry and Chemical Biology, and oversees efforts to improve undergraduate teaching and learning across the sciences. Logan works closely with the Directors of Undergraduate Studies and is an excellent resource for students who have questions about courses, concentrations, or advising.
The Salata Institute
The Salata Institute supports interdisciplinary research that leads to real-world action, including high-risk/high-reward projects by researchers already working in the climate area and new endeavors that make it easier for Harvard scholars, who have not worked on climate problems, to do so.