Workshop Examines Global Ideas for Climate-Resilient Health Systems
In low- and middle-income countries, healthcare services are increasingly on the frontlines of a climate crisis they were not built to address. In a new workshop, funded through the Salata Institute Seed Grant Program, researchers from around the world considered paths to build resilience in these systems.
Flooding fuels a dengue outbreak in Peru; a cyclone decimates hospitals in Madagascar; water scarcity contributes to diabetes in the Navajo Nation – as the climate crisis deepens, friends and neighbors are becoming first responders to the world's most vulnerable populations.
So, training communities in emergency response, rather than just health workers, boosts resilience.
That was among the findings of a September workshop where leading global health researchers met to chart a shared research agenda focusing on the role of community health workers and community members in climate disasters.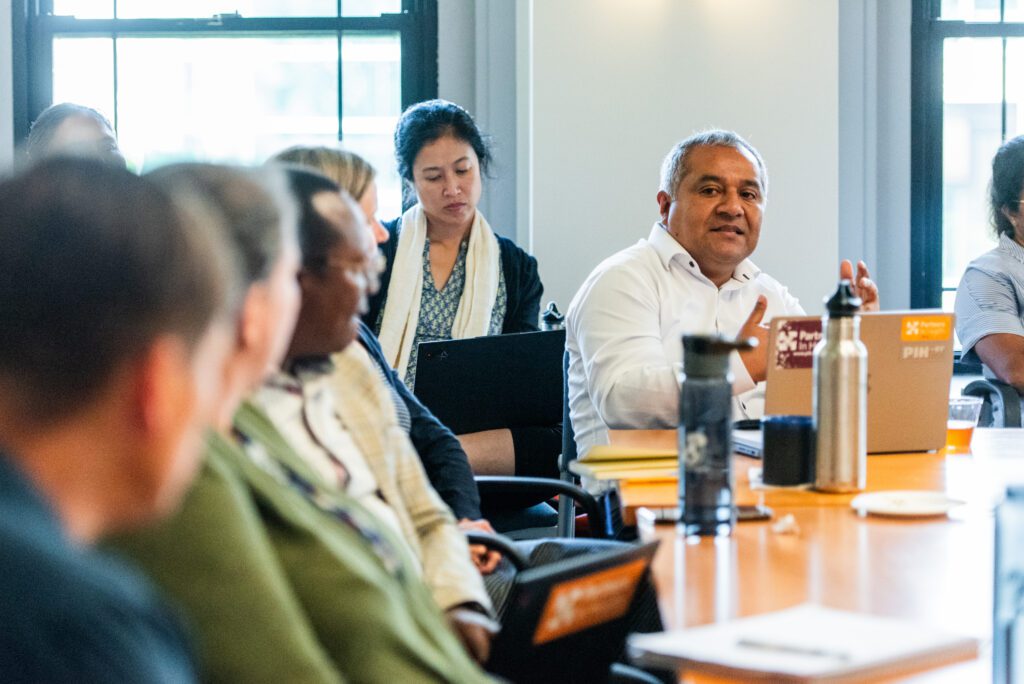 "Participants agreed on the need to target communities themselves because health systems in low- and middle-income countries after climate emergencies are often destroyed and there's a gap before the health system can be responsive," said Megan Murray, the Ronda Stryker and William Johnston Professor of Global Health at Harvard Medical School, who organized the workshop with a seed grant from Harvard University's Salata Institute for Climate and Sustainability.
For example, in India, one of the countries most affected by dangerous heatwaves, the Self-Employed Women's Organization (SEWA), a trade union with millions of members, measured temperatures inside homes and workplaces and found they were often much higher than officially reported. SEWA began urging members to cover tin roofs to dampen heat absorption, change roofing material, or add thermometers so women working inside the home are aware when temperatures grow hazardous.
The workshop addressed the trauma of climate disasters, too, and one-time interventions that have been shown to reduce depression and anxiety.
"Climate health covers a huge number of different things," said Murray.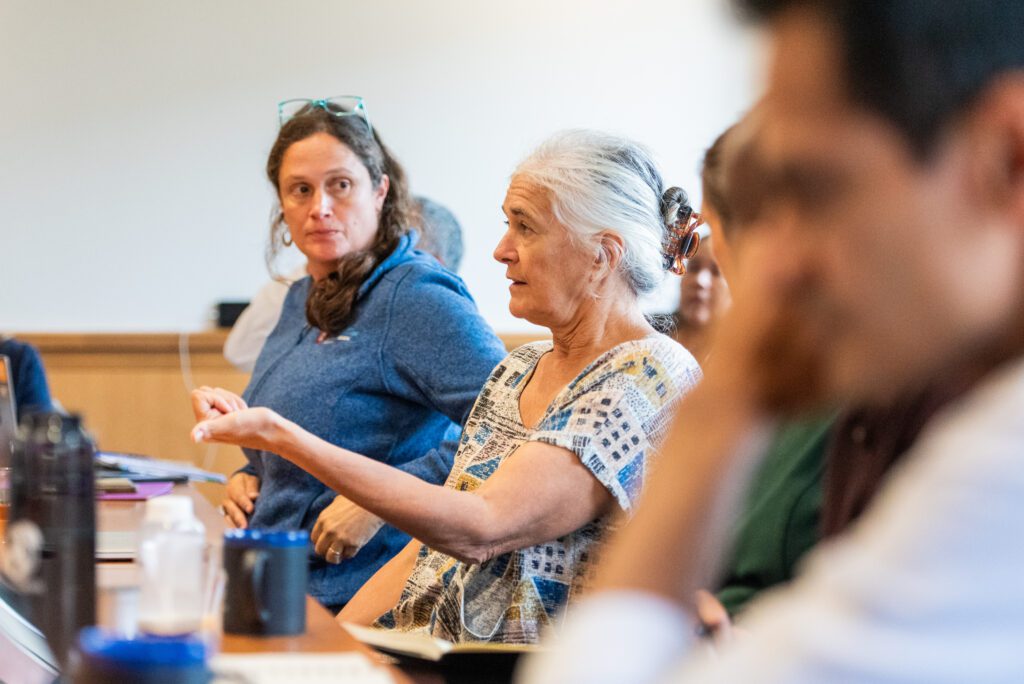 The two-day workshop, which brought together 38 participants from seven countries, builds on a global network of researchers who worked together to respond to the COVID-19 pandemic.
"This is the logical next step," said Murray, as she and her colleagues in Boston explore "decentralized" research methods to empower health workers in the Global South. "We're moving the center of gravity to the countries where these problems are common, and where people know a lot more about what their priorities are."
"It is a rare privilege to bring together people representing such diverse perspectives," said Bethany Hedt-Gauthier, Associate Professor of Global Health and Social Medicine at Harvard T.H. Chan School of Public Health.
"The people most aware of what is affecting their community and how those impacts can be mitigated are those embedded in the communities. If we create space to hear their ideas and invest in their capacity to participate in our research, then we maximize the impact of this work," said Hedt-Gauthier, also a professor of biostatistics, who presented on her experience training data scientists in Rwanda.
Together the group is applying for a grant from the National Institutes of Health to study these community-focused interventions and put them into practice, building on lessons learned from the pandemic to address the urgent climate crisis.