HESEC GreenPath Webinar: Spotlight into Corporate Sustainability careers
Saturday, Nov 04, 2023, 11:00 am - 12:00 pm
Zoom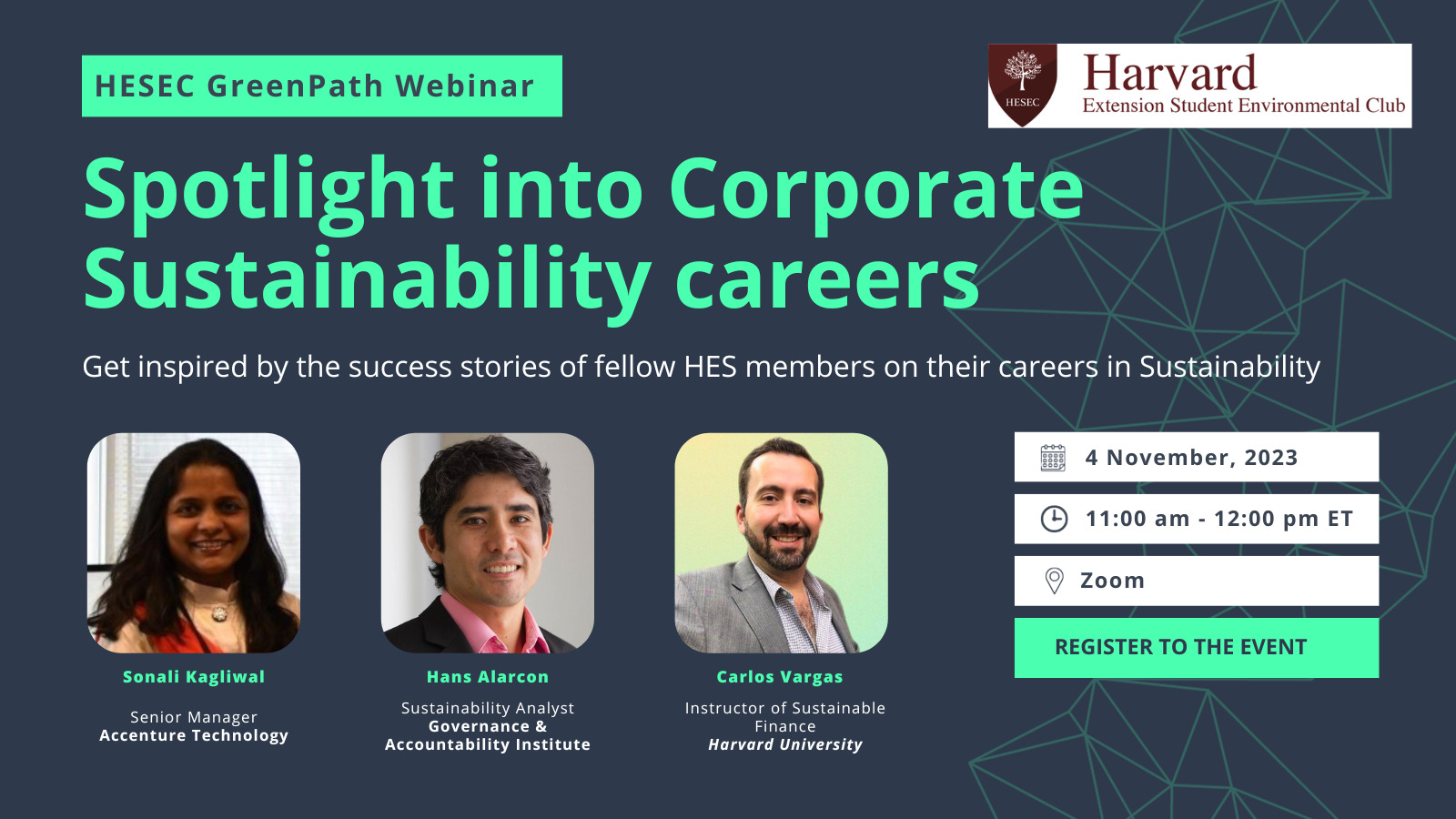 Get inspired by the success stories of fellow HES members on their careers in Corporate Sustainability Sonali Kagliwal "Sonali is a Senior Manager at Accenture Technology, where she plays the role of Sustainability Technology Enablement lead - ESG Product Manager for Accenture Global IT, and also plays the lead role as a MW Market Unit Lead for Sustainability. With over 25 years of experience in the tech industry, she is a seasoned expert in bridging the gap between business challenges and technology solutions. Sonali is your go-to guide for achieving sustainability goals through innovative technology strategies." Carlos Vargas "Finance Professor at EGADE Business School and instructor of Sustainable Finance at Harvard for over a decade. My experience includes roles as CFO at New Evolution Ventures, COO at Vertex Energy, and Investment Analyst at BBVA Asset Management. I'm an ESG expert specializing in Sustainable Finance, Impact Investments, and ESG. I'm a seasoned finance professional with 20+ years of expertise in real estate, sustainable finance, financial analysis, and business planning. Holding a Ph.D. in Banking and Finance and an MBA from Harvard and IPADE Business School, my academic background complements my practical experience. As an industry advisor and board member, I guide organizations in sustainability efforts." Hans Alarcon "Hans is a Sustainability Analyst at the Governance & Accountability Institute. His role includes supporting client needs across several industries through ESG data reviews, gap analyses, and competitive benchmarking research. Hans is passionate about finding creative solutions to complex business sustainability challenges that require new data-driven insights, collaboration, and behavior change. His background is at the intersection of sustainability, innovation, and business. Hans holds a bachelor's degree in Management and Strategy from Aston University in the UK and a master's degree in Sustainability from Harvard."
Register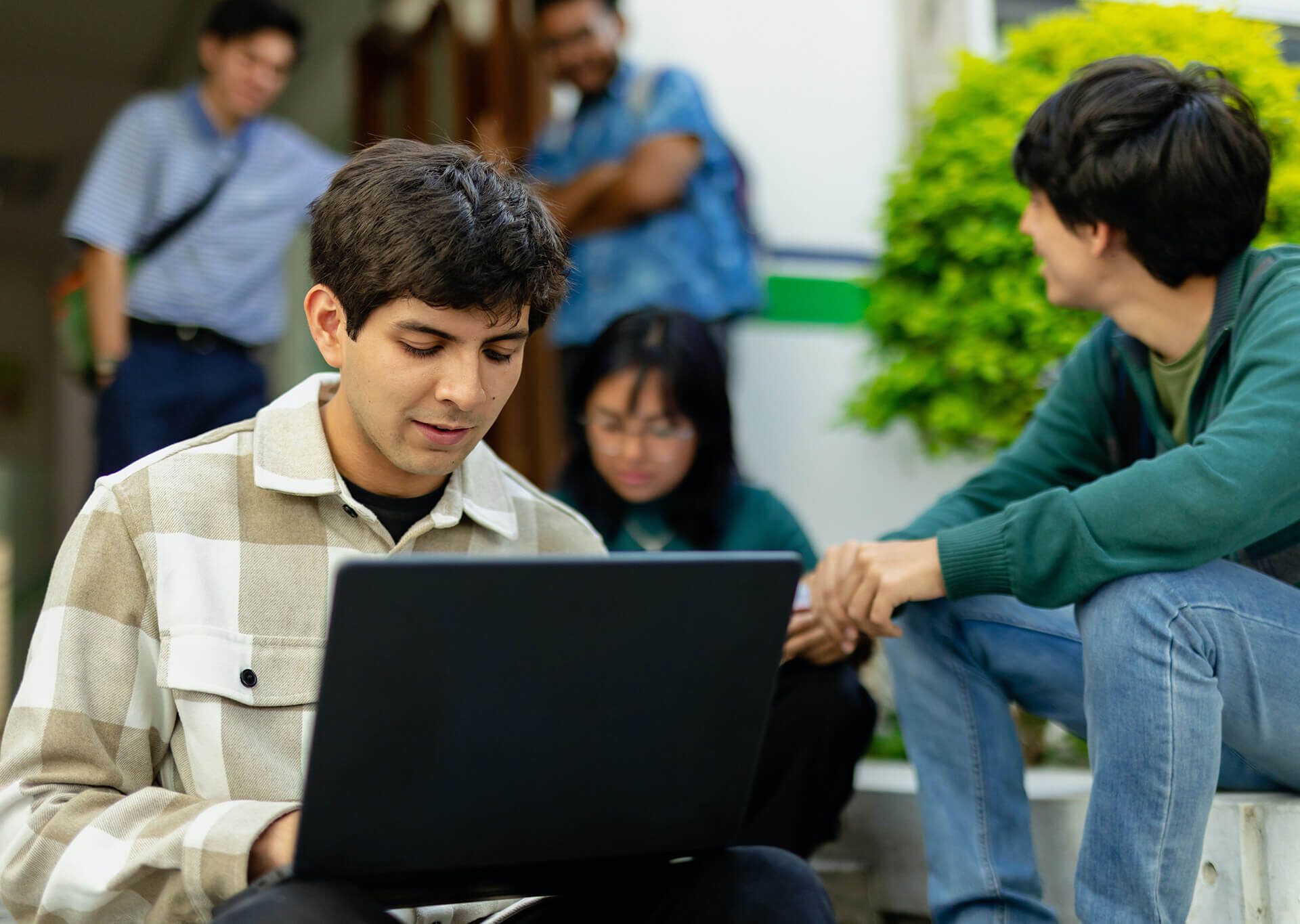 ADD YOUR EVENT TO THE SALATA CALENDAR
Are you hosting a Harvard-affiliated event that is related to climate change and/or sustainability? Please submit your event to the Salata Institute event calendar using this quick form! We look forward to sharing your event with the Harvard community.
Submit Your Event