HESEC GreenPath Webinar: Climate Solutions for a Net-Zero Future - How to Engage Everyone in your Organization
Thursday, Nov 16, 2023, 12:00 pm - 1:30 pm
Zoom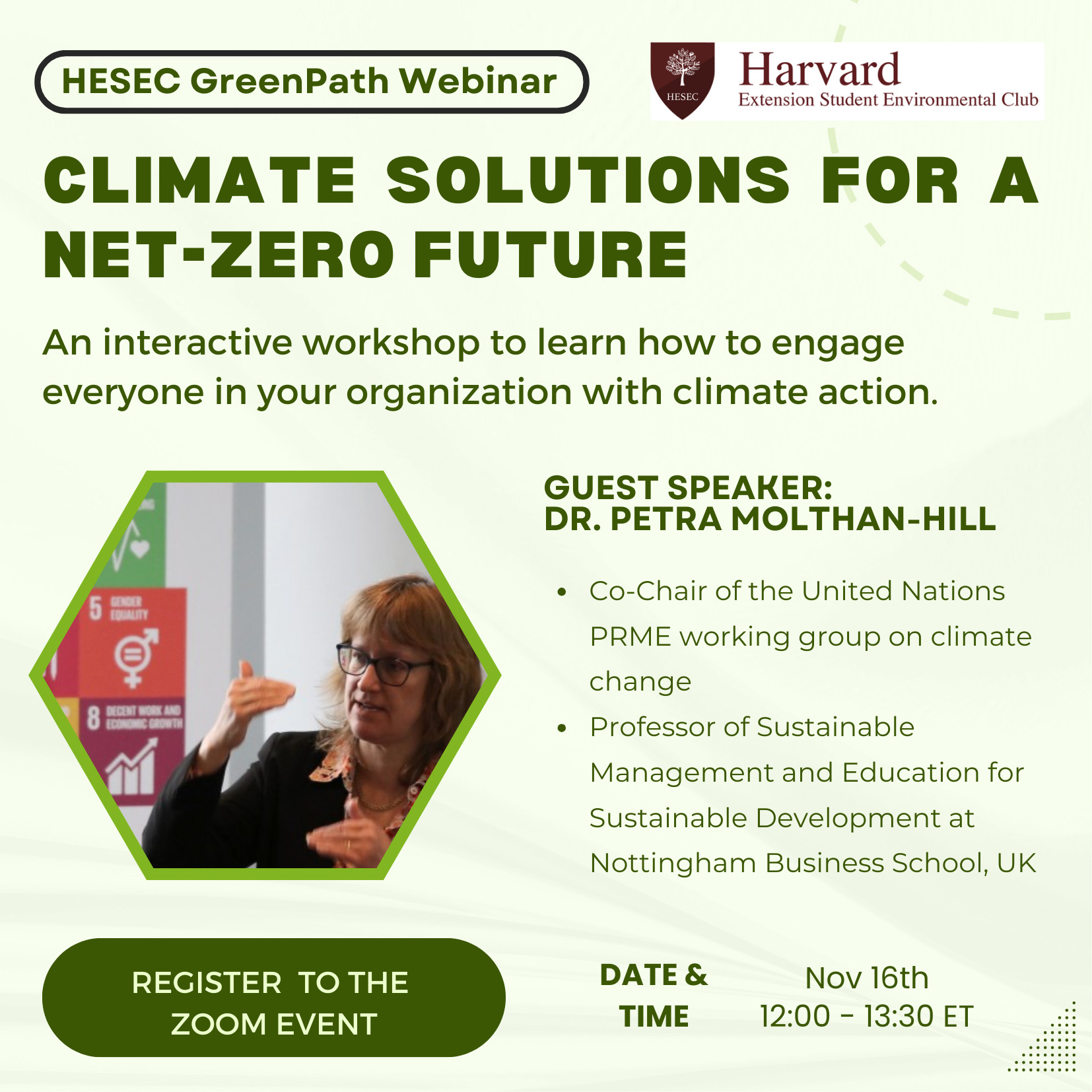 In this interactive workshop, we will start with the big picture using a tool from MIT Climate Interactive (En-ROADS), then highlight some of the best high-impact solutions for organizations, and finally discuss different options on how you could engage at every level in your organization. This workshop is delivered by Dr. Petra Molthan-Hill, who is Co-Chair of the United Nations Principles for Responsible Management Education (PRME) Working Group on Climate Change and Environment, and Professor of Sustainable Management and Education for Sustainable Development (ESD) at Nottingham Business School, Nottingham Trent University, UK. She is an international multi-award-winning expert for Climate Change Mitigation Tools, Greenhouse Gas Management, and ESD and leads the 'Climate Literacy Training for Educators, Communities, Organisations and Students' (CLT-ECOS) distributed worldwide. She has worked with organizations from SMEs to bigger organizations like the NHS in the UK on how to reduce GHG emissions. She is the lead author of the 'Handbook of Carbon Management. A Step-by-Step Guide to High-Impact Climate Solutions for Every Manager in Every Function'.
Register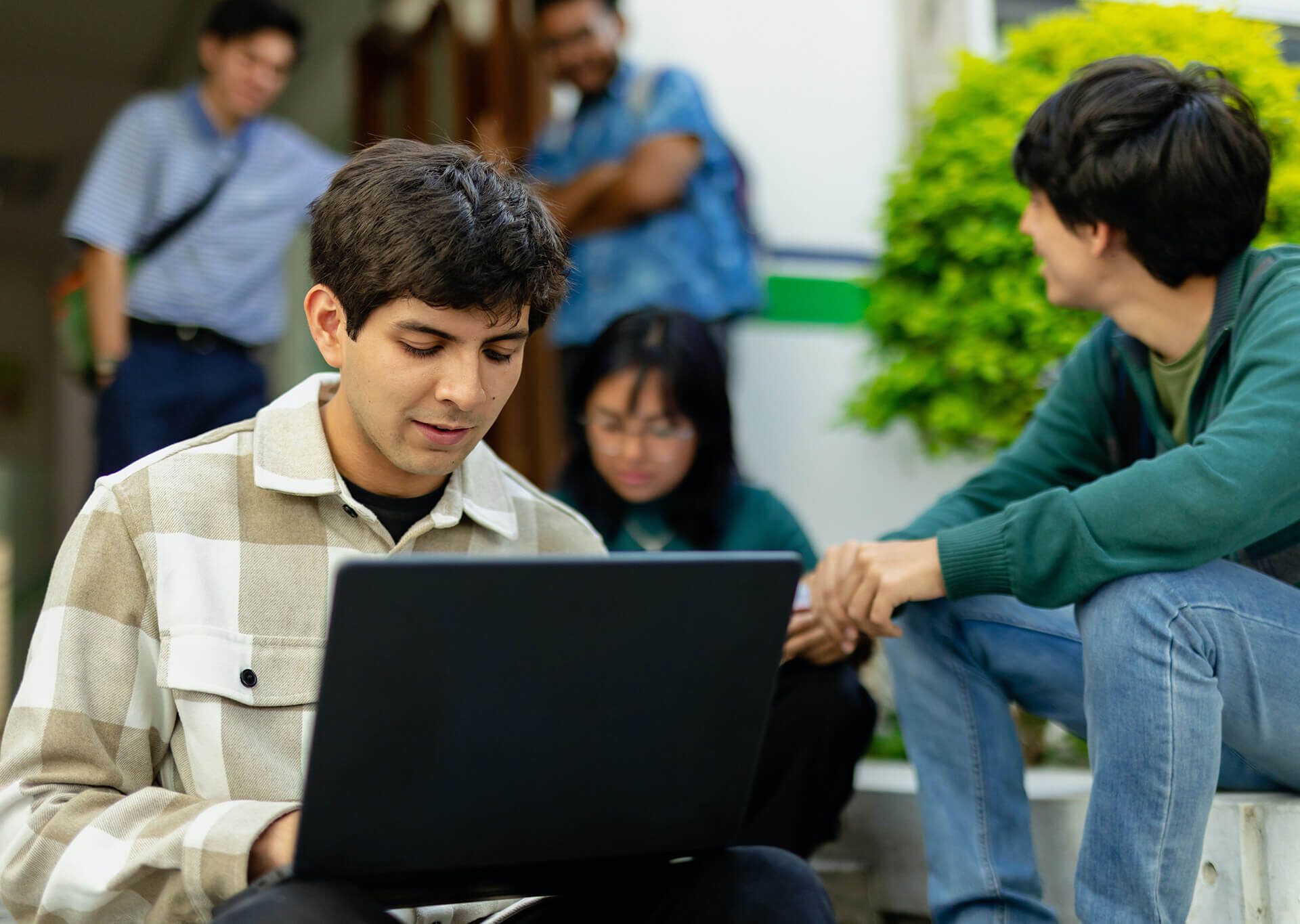 ADD YOUR EVENT TO THE SALATA CALENDAR
Are you hosting a Harvard-affiliated event that is related to climate change and/or sustainability? Please submit your event to the Salata Institute event calendar using this quick form! We look forward to sharing your event with the Harvard community.
Submit Your Event