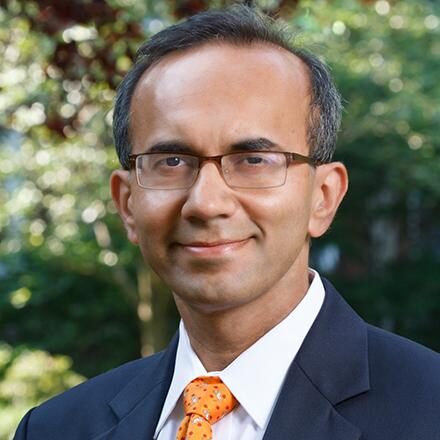 Tarun Khanna
Jorge Paulo Lemann Professor, Harvard Business School; Director, Lakshmi Mittal and Family South Asia Institute, Harvard University
Tarun Khanna is the Jorge Paulo Lemann Professor at Harvard, and the first director of the Lakshmi Mittal & Family South Asia Institute, Harvard's university-wide endeavor straddling sciences, arts and the professions. Four books, Billions of Entrepreneurs (Harvard Business Press, 2008), Winning in Emerging Markets (Harvard Business Press, 2010), Trust (Berrett-Koehler, 2018), and Leadership to Last (Penguin, 2022) distil lessons from and for entrepreneurs across the developing world. Most recently, a co-edited collection of essays, Making Meritocracy (Oxford, 2022), explores meritocracy as an organizing principle in China and India, from antiquity to the present.  His online course, Entrepreneurship in Emerging Economies (edX), has been taken by three quarters of a million students in over 200 countries, and is one of the most popular open online courses of all time. He is a long-serving board member of the US-headquartered energy company AES, a co-founder of several ventures across emerging markets, including the Bangalore-based technology incubator, Axilor, and a member of several commissions related to higher education and entrepreneurship by the Government of India. 
The Salata Institute
The Salata Institute supports interdisciplinary research that leads to real-world action, including high-risk/high-reward projects by researchers already working in the climate area and new endeavors that make it easier for Harvard scholars, who have not worked on climate problems, to do so.