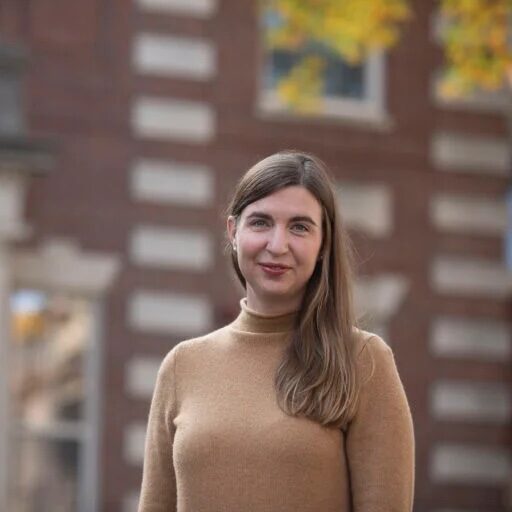 Sarah Dimick
Assistant Professor of English and Associate Director of Undergraduate Studies
Sarah holds a BA from Carleton College (2006); an MFA from New York University (2010); and a PhD from the University of Wisconsin-Madison (2017). Her interests include 20th– and 21st-century Anglophone Literatures; Climate Fiction and Literature; Environmental Justice Writing; Postcolonial and Decolonial Theory; Petroaesthetics; Environmental Futurisms.
Sarah's selected works include "Disordered Environmental Time: Phenology, Climate Change, and Seasonal Form in Henry David Thoreau and Aldo Leopold." ISLE: Interdisciplinary Studies in Literature and Environment, vol. 25, no. 4, 2018, pp. 700-21; "From Suspect to Species: Climate Crime in Antti Tuomainen's The Healer." Mosaic, vol. 51, no. 3, Sept 2018, pp. 19-35; and "Frontiers of a Shrinking World: Recent Climate Fiction." Climate in American Literature, edited by Michael Boyden, Cambridge University Press, 2021, pp. 257-272.
Sarah welcomes conversations with all her undergraduate and graduate students. Given her research, she is particularly interested in conversations related to activism and organizing. She can also speak to navigating academia as a woman and as a relative newcomer to the Ivy League.
The Salata Institute
The Salata Institute supports interdisciplinary research that leads to real-world action, including high-risk/high-reward projects by researchers already working in the climate area and new endeavors that make it easier for Harvard scholars, who have not worked on climate problems, to do so.