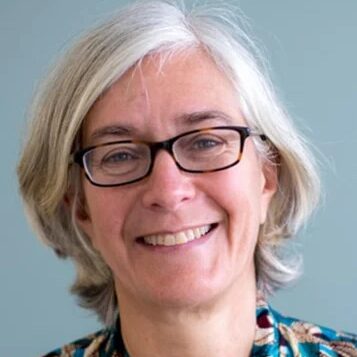 Megan Murray
Ronda Stryker & William Johnson Professor of Global Health, Department of Global Health & Social Medicine, Harvard Medical School
Megan Murray, MD, MPH, ScD is an epidemiologist and an infectious disease physician with over 25 years of experience in the management of TB programs and TB epidemiology, as well as the transmission dynamics of emerging infectious diseases. She is a Professor of Global Health and Social Medicine and an Associate Professor of Medicine at Harvard Medical School, where she leads the Global Health Research Core, a multidisciplinary group of researchers who work with the Global Health Delivery Partnership faculty and staff to develop its mission to link research to the teaching and service activities of the Partnership. She is also a Professor of Epidemiology at Harvard School of Public Health and the Director of Research at the Brigham and Women's Hospital Division of Global Health Equity and its sister organization, Partners In Health.  Dr. Murray has conducted field studies in Peru, Rwanda, South Africa, Russia and the US, and has previously worked in Kenya, Niger and Pakistan.
The Salata Institute
The Salata Institute supports interdisciplinary research that leads to real-world action, including high-risk/high-reward projects by researchers already working in the climate area and new endeavors that make it easier for Harvard scholars, who have not worked on climate problems, to do so.