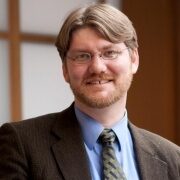 Ian Miller
Professor of History, Faculty Dean of Cabot House
Ian Miller is a historian of Japan and its modern empire whose research is primarily focused on the cultural dimensions of scientific, technological, and environmental change. He began his career as a cultural historian because he discovered, early in his graduate training at Columbia University, that his interest lay in connecting commonplace beliefs and behaviors with larger issues, often in surprising ways or through unexpected materials. He has remained dedicated to these methods because he has come to realize that histories of this sort—narratives that demonstrate meaningful connections between abstract or alienating processes and individual experience—answer an important need in an age defined by vast and rapid change. To comprehend macro-level issues such as climate change or the development of global capitalism, Miller believes we have to learn to see them in human-scale terms. Japan, as the world's first non-Western industrial and imperial power, is an ideal site for this work, according to Miller.
The Salata Institute
The Salata Institute supports interdisciplinary research that leads to real-world action, including high-risk/high-reward projects by researchers already working in the climate area and new endeavors that make it easier for Harvard scholars, who have not worked on climate problems, to do so.