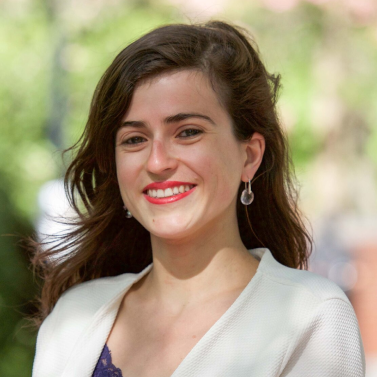 Hélène Benveniste
French Environmental Fellow 2021-2023, Harvard University Center for the Environment
Hélène Benveniste is an Environmental Fellow at the Harvard University Center for the Environment, based at the Harvard Kennedy School. She broadly works in environmental policy, focusing on dimensions of equity as related to consequences of climate change on human migration, and of efficacy as related to governance of international environmental issues. In her work, she uses quantitative and qualitative methods drawn from political science, economics, and environmental studies. She received her PhD in Science, Technology, and Environmental Policy from Princeton University's School of Public and International Affairs. 
The Salata Institute
The Salata Institute supports interdisciplinary research that leads to real-world action, including high-risk/high-reward projects by researchers already working in the climate area and new endeavors that make it easier for Harvard scholars, who have not worked on climate problems, to do so.