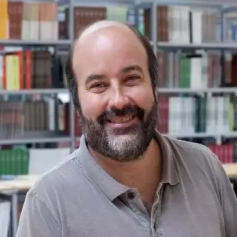 Daniel J. Jacob
Vasco McCoy Family Professor of Atmospheric Chemistry and Environmental Engineering, Faculty of Arts and Sciences
Daniel Jacob is the Vasco McCoy Family Professor of Atmospheric Chemistry and Environmental Engineering in the School of Engineering & Applied Science at Harvard University.  He received his Ph.D. in Environmental Engineering from Caltech. His research covers a wide range of topics in atmospheric chemistry, from air quality to climate change. He has led the development of the GEOS-Chem global 3-D model of atmospheric composition, has served as Mission Scientist on eight NASA aircraft missions around the world and is a member of several satellite Science Teams. He is the #1 environmental scientist in the world according to research.com (H-index of 176 for 2014-2021 publications). Jacob has trained over 100 Ph.D. students and postdocs over the course of his career.   
The Salata Institute
The Salata Institute supports interdisciplinary research that leads to real-world action, including high-risk/high-reward projects by researchers already working in the climate area and new endeavors that make it easier for Harvard scholars, who have not worked on climate problems, to do so.