John Kerry to Speak at the Inaugural Harvard Climate Symposium
John Kerry, U.S. Special Presidential Envoy for Climate, and Lawrence Bacow, President of Harvard University, will sit down for a virtual fireside chat titled "Strengthening Global Ambition" at the Harvard Climate Symposium on May 9th. A livestream of this conversation will be available on the Salata Institute's homepage. No registration is required.
As the world prepares to reconvene around the climate challenge at COP28, John Kerry and Lawrence Bacow will sit down for a virtual fireside chat to discuss the international climate landscape and ways in which global climate ambition may be strengthened.
John Kerry was appointed as Special Presidential Envoy for Climate by President Biden in January of 2021. President Biden announced that, in this role, Secretary Kerry "would have a seat at every table around the world as he combats the climate crisis to meet the existential threat that we face." Prior to his appointment to the new post of Special Envoy for Climate, Kerry was the Carnegie Endowment for International Peace's first Visiting Distinguished Statesman, following his four years as the 68th United States Secretary of State.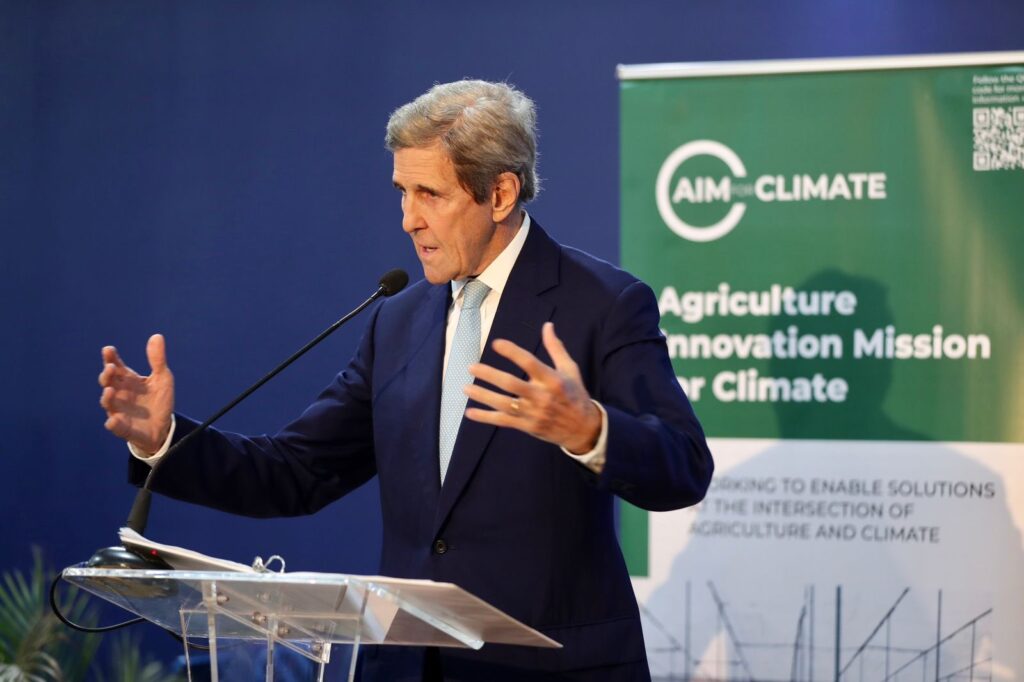 This conversation between Secretary Kerry and President Bacow will take place during the crucial run-up to COP28 and the conclusion of the first global stocktake of the Paris Agreement. We will hear from Secretary Kerry on his view of global progress towards the Paris Agreement goals, the impacts of recent U.S. legislation on international climate ambitions, and more.
The virtual fireside chat will take place during the Harvard Climate Symposium from 12 – 12:45 PM ET on May 9th and will be livestreamed on the Salata Institute homepage. Stay tuned for more details about this exciting event.
Press inquiries: tegan_oneill@harvard.edu.