EPA's Sanjay Seth Speaks on Climate Careers in Government
The founder of Harvard's Climate Leaders Program returns to campus to share climate career tips from within government, and an appreciation for "elaborate compromise."
Sanjay Seth's optimism can belie his focus on the biggest challenges facing our planet.
"I love being in the climate field because it's hard to say something isn't tied to climate change," Seth said recently to a room packed with students.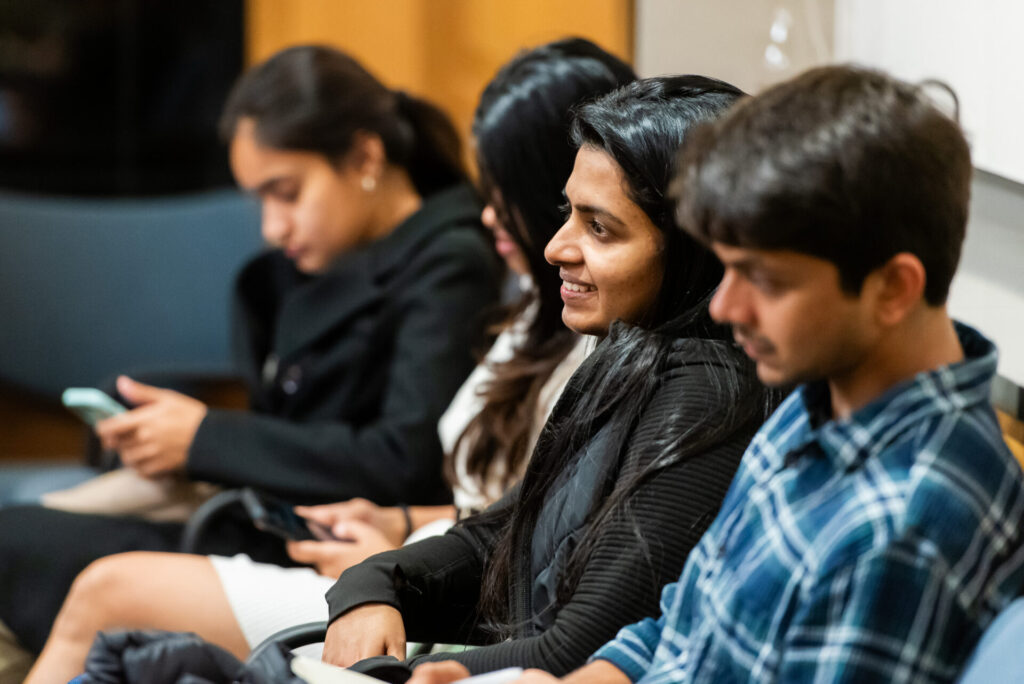 For that reason, solutions demand an interdisciplinary coalition: scholars and practitioners, chemists and lawyers, engineers and urban planners, politicians and activists.
"Weaving" together these experts – who traditionally operate in silos – is "one of the most critical skills" for anyone seeking a career in climate action and environmental policy, said Seth, the Chief of Staff and Senior Advisor for Climate and Equity at the Environmental Protection Agency (EPA) in New England, during a November 7 career talk hosted by the Salata Institute for Climate and Sustainability at Harvard University.
Seth, who founded Harvard's Climate Leaders Program when he was a graduate student in urban planning and public administration five years ago, encourages students to take classes that make them uncomfortable. The magnitude of the climate challenge requires out-of-the-box thinking and novel approaches.
"The idea of entirely transforming our energy systems, building systems, and transportation systems in some of the most brutal timelines we've ever faced in policy excites me. But we need more people who are invested not just in deep technical work, but in organizing, pulling people together," Seth said.
Drawing on best practices learned through stints in both in local and federal government – Seth was previously the Climate Resilience Program Manager for the city of Boston – he emphasized the importance of "connecting to people's values" and acknowledging that collaboration is hard.
Indeed, an appreciation for discomfort is a recurring theme when Seth talks: "Public service is not easy, but easy is not always what you're going for, right? It is sometimes the most rewarding work because it's so hard."
In government, "you're never going to get to perfection. It's not designed for that. It's designed as a system of elaborate compromise. And yet, what a great way to spend your time – to work on behalf of your neighbors and whoever calls this place home in 50 years. It's a really rewarding experience."