Catching Up with the Future: Izabella Teixeira in Conversation at Harvard
Global climate talks must be understood within the context of geopolitical realignment, a top Brazilian negotiator said during a talk at Harvard University.
Perspectives from the Global South are beginning to steer the agenda at international climate negotiations, said Izabella Teixeira, Brazil's former Minister of the Environment, during a recent Harvard University discussion on sustainable development.
A co-chair of the United Nations Environment Program's International Resource Panel, Teixeira has long been a prominent voice at UN Conference of the Parties (COPs) meetings for climate and biodiversity. Her September 21 talk, co-organized by the DRCLAS Brazil Office and Brazil Studies Program and the Salata Institute for Climate and Sustainability, covered an array of interconnected topics – from food price inflation driven by Russia's war on Ukraine, to the role of political coalitions in the fight to stop deforestation, to carbon markets and Brazil's unique position in the climate fight.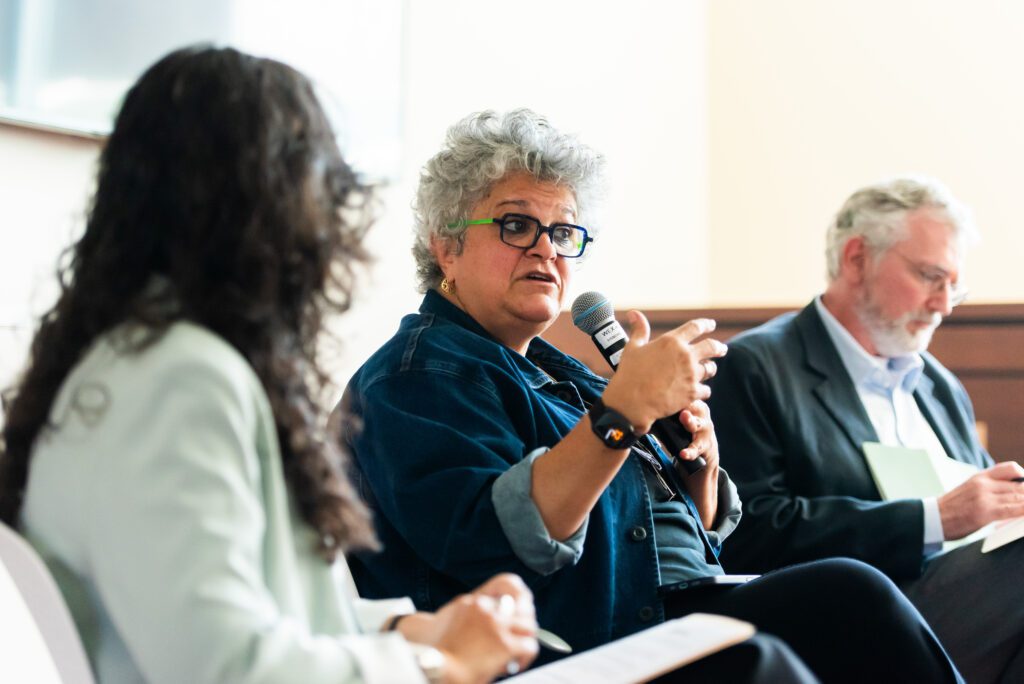 "Teixeira is a critical voice in environmental and climate debates in Brazil and internationally. Her experience shows that change is possible," said moderator Marcia Castro, the Andelot Professor of Demography and Chair of the Department of Global Health and Population at the Harvard T.H. Chan School of Public Health. "She discussed quantifying the value of the undisturbed environment. And she made it very clear that all of us in science have a role to play. Her words were a call to action."
Her visit was "a unique opportunity for students and researchers at Harvard to hear first-hand from someone who has been in the room when some of the most important environmental decisions have been made, both in Brazil and worldwide," said Kathryn Baragwanath, a Harvard Academy Scholar.
Reflecting on the need for political coalitions to address deforestation and other climate challenges, Marcos Barrozo, a doctoral candidate in public policy, said he left the talk inspired: "Teixeira's experience advocating for the environment in a country with a powerful farm lobby might be helpful toward building bridges internationally."
Teixeira was in Cambridge to promote a recent book on Brazil's role in climate negotiations: "Inquietações de um Brasil contemporâneo: Desafio das Eras Climáticas, Digital-tecnológica e Biológica" (forthcoming in English as, "Concerns of Contemporary Brazil: Challenges of the Climate, Digital-Technological, and Biological Ages").
Her coauthor, Roberto Waack, chairman of the Instituto Arapyaú, praised the caliber of the discussion: "We had a crowded room, with many international participants, most of them non-Brazilian, with high-level approaches and questions. In summary, the audience had a clear understanding of the major transformations in food production systems and global geopolitics."
As "Brazil returns to the global stage," Teixeira said of the recent political transition in her country, "it is necessary that discussions about the future also return. That's what inspired this book – this vision that we're catching up with the future."
The discussion was held with support from the Instituto Arapyaú, the Center for International Development and the Belfer Center Environment and Natural Resources Program.