The Student Hub
It is a goal of the Salata Institute to ensure that a Harvard education prepares students for leadership in confronting present and future climate and related environmental challenges. Through programs and activities developed in coordination with Harvard's schools, students have opportunities to contribute to society today, to learn skills valuable after they graduate, and to develop connections in the professional world of climate, environment, and sustainability.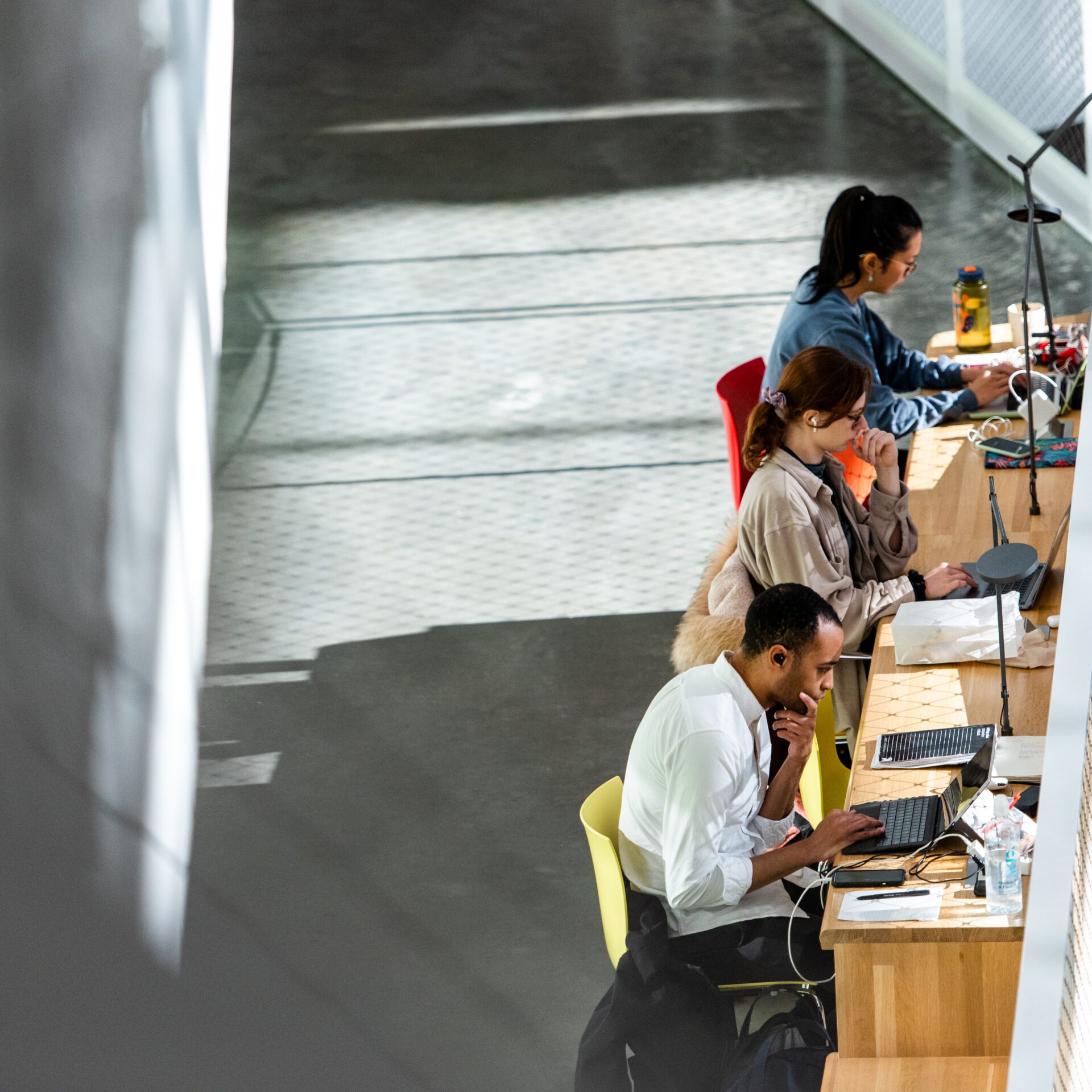 The Salata Institute Engages and Supports Students Across Harvard University
The Salata Institute Engages and Supports Students Across Harvard University
Student Internships at the Salata Institute
The Salata Institute is seeking Harvard undergraduate and graduate students for a range of paid internship positions. Apply by Monday, August 28th.
Professional Opportunities
The Salata Institute is dedicated to helping students achieve their climate- and sustainability-related career goals.
View all opportunities
Student Programs
The Salata Institute is creating programs to support climate and sustainability student initiatives, and to deepen students' engagement with these issues on campus and beyond.
Clubs
The Salata Institute facilitates information sharing and promotes collaboration among student organizations with interests in climate and sustainability.
Entrepreneurship
Harvard University's undergraduate and graduate students, who aspire to solve climate-related problems through entrepreneurship, have access to resources and programming that can support them along the way.
HARVARD UNIVERSITY
THE SALATA INSTITUTE FOR CLIMATE AND SUSTAINABILITY
Risks, Opportunities, and Investments in the Era of Climate Change
Climate change is transforming business. It presents considerable risks to current business models, supply chains, and operational strategies — and offers immense opportunities for innovation, growth, and impact. In a new Harvard Business School course being taught by Professor George Serafeim this Fall, students will learn to navigate and make a difference in this complex environment. In a Q&A, Professor Serafeim discusses the forces upending business as usual and what he hopes his students will take away from the course.
View More
Mobility, Power, and Politics 
Africa's Lake Chad is shrinking because of climate change and growing resource demands. As it shrinks, populations in surrounding Cameroon, Niger, Chad, and Nigeria that rely on the lake for their livelihoods are experiencing new risks. Professor Daniel Agbiboa's research on conflicts arising from these changes in the Lake Chad Basin inspired the interdisciplinary course, "Mobility, Power, and Politics." In this course, students consider the interconnected social, political, psychological, and structural changes taking place and their relationship to climate change.
View More